Our Brazilian Jiu-Jitsu Classes Offer Comprehensive Ground-Based Self-Defense Skills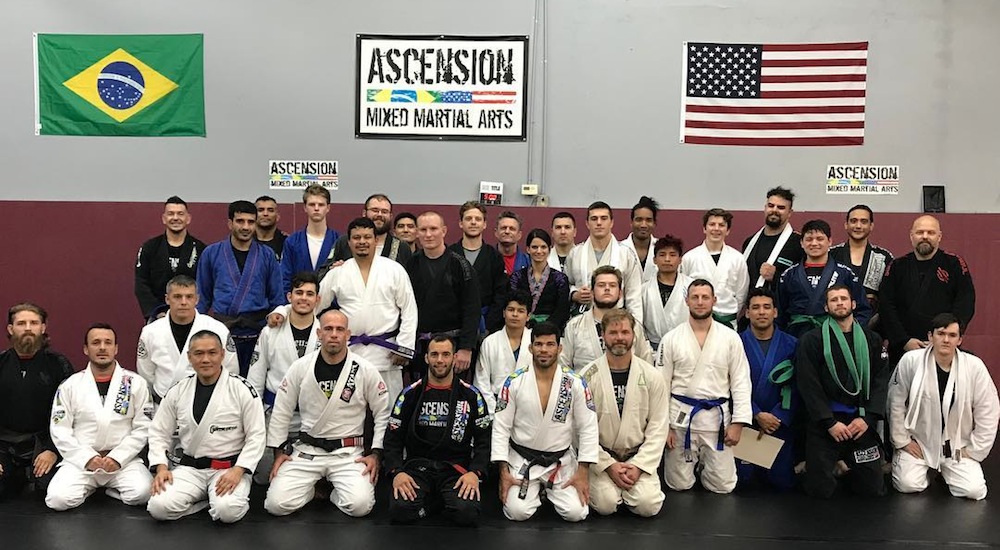 Looking for the best Brazilian Jiu Jitsu Alpharetta has to offer? Look no further.
At Ascension MMA Alpharetta, we're giving you the chance to take on comprehensive ground-based self-defense skills and enjoy a total-body workout in the process. Our Brazilian Jiu Jitsu program includes Gi and No-Gi classes for people of all experience levels.
Fill out the short form on your screen to learn more today!
Why Is Our Brazilian Jiu Jitsu Program Right For You?
Brazilian Jiu Jitsu is a dynamic ground-based discipline that aims to take size and strength almost entirely out of the equation. This sport teaches fighters how to rely on superior timing and technique to overcome an opponent in any situation.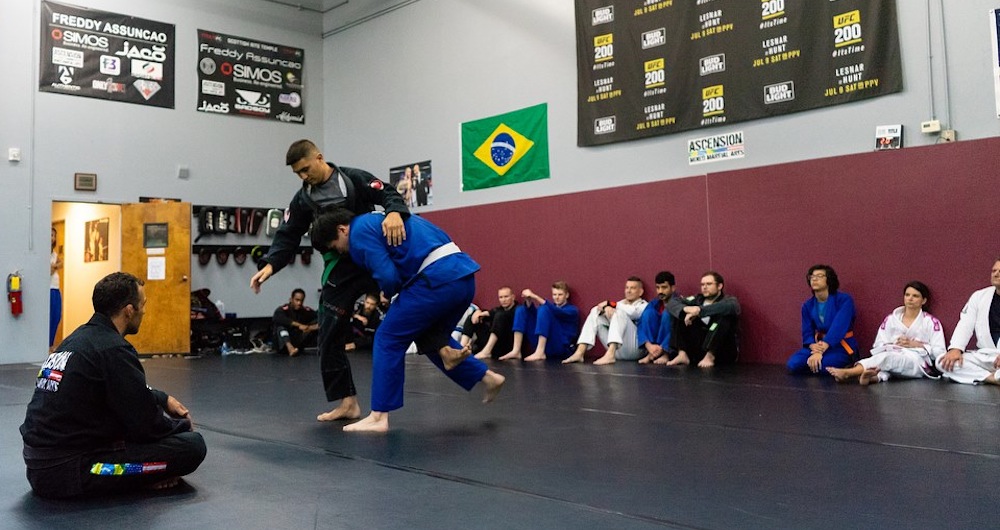 At Ascension MMA Alpharetta, we're giving everyone in Alpharetta the chance to take on:
Gi Classes: This traditional ground-based system is taught in full uniform (Gi's) and teaches practitioners how to generate leverage and grip with the help of your opponent's Gi. We'll prepare you for defense in the competition setting with a focus on scoring and sport-style regulations.
No Gi Classes: No Gi Jiu Jitsu is more focused on real-world self-defense and the ability to generate leverage without the added grip of a Gi. You'll learn effective takedowns and ground-based grappling skills with a focus on submitting your opponent in no time.
PLUS, Our Brazilian Jiu Jitsu Classes Can Challenge Every Muscle In Your Body
Jiu Jitsu is truly a total-body effort. It brings together every major muscle group in your body and develops the small, fast-twitch muscles that you may have never known you had. At Ascension MMA & Fitness, our Brazilian Jiu Jitsu program can help you challenge your body like never before and enjoy sustainable results in no time.
We are proud to work with people all across Alpharetta and beyond. No prior experience is required.
From day one in our system, you can take on:
Total-body muscle toning
Improved speed, strength, and agility
Functional strength and athleticism
Sustainable fat burning and weight loss strategies
Learn More About Alpharetta's Best Brazilian Jiu Jitsu Classes Today!
If you're looking for the best way to challenge your body and learn effective self-defense skills, come see us here today at Ascension MMA Alpharetta. We're helping people of all backgrounds and skill sets find success and we can't wait for you to be next.
Fill out the short form on your screen to learn more about our Brazilian Jiu Jitsu classes are everything else we have to offer.