Build Your Child Up With The Best Blend Of Skills In Our Kids Martial Arts Classes
If you're looking for the best way to keep your child active, offer them valuable character development, and help them have a blast in the process - then you've come to the right place!
At Ascension MMA Alpharetta, our Kids Martial Arts classes offer comprehensive coaching in the sports of Mixed Martial Arts and Brazilian Jiu-Jitsu. We train students in a safe and supportive environment where all backgrounds and experience levels can thrive.
Learn more about everything we have to offer here in Alpharetta by simply filling out the short form on your screen!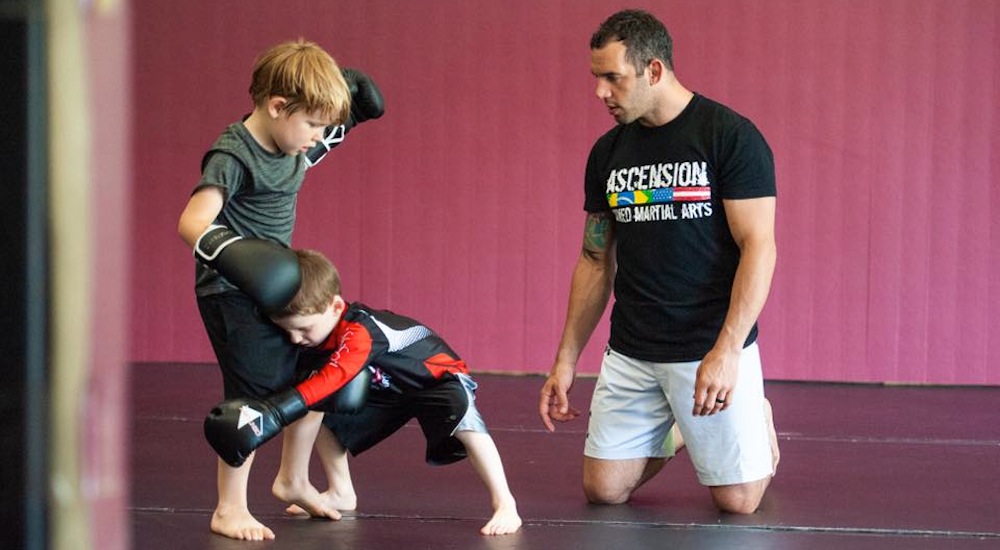 What Makes Our Kids Martial Arts Classes So Special?
At Ascension MMA Alpharetta, we go beyond the traditional teachings of more Kids Martial Arts programs - offering instead a more modern approach to fitness, self-defense, and competition training.
Our Kids Martial Arts program includes instruction in both Mixed Martial Arts AND Brazilian Jiu-Jitsu, helping your child enjoy a comprehensive approach to training.
Join us here in Alpharetta today and treat your child to:
Kids Mixed Martial Arts: This class combines everything from stand-up striking to takedowns and ground control. We help students develop a well-rounded approach to self-defense, bully prevention, and athletic development. This class requires a mouthguard, shin guard, hand wraps, boxing gloves, and headgear.
Kids Brazilian Jiu Jitsu: This ground-based discipline is all about gaining control and leverage over an opponent. We teach students how to use tools like timing and technique to overcome any bully or opponent in the competition setting. In this class, we ask that students wear a mouthguard and undershirt. Fingernails and toenails must be clipped.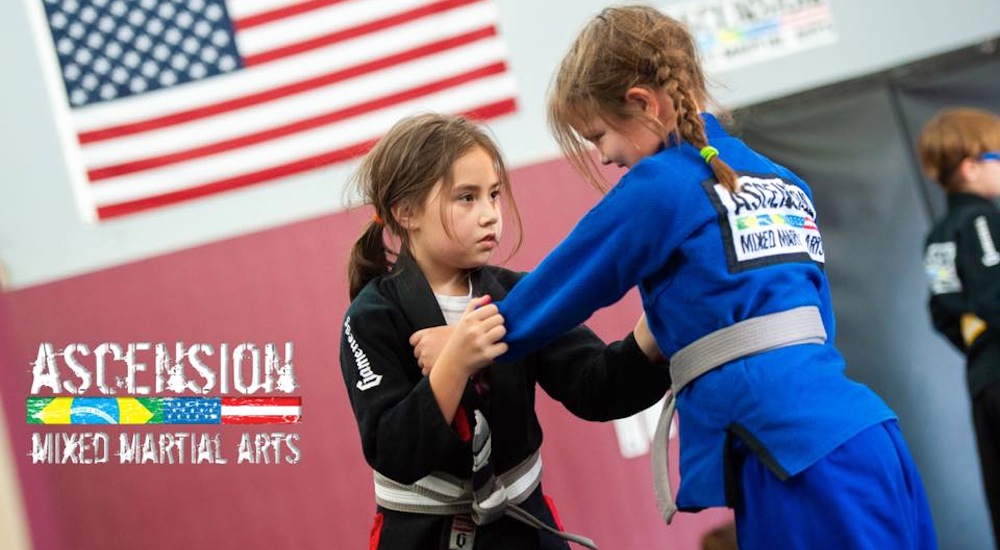 PLUS, All Of Our Kids Martial Arts Classes Can Set Your Child Up For Success
We know how much our students love staying active. And we know how essential it is for them to have effective self-defense strategies in the face of a bully.
But we also know how important it is that our Kids Martial Arts classes go beyond just the physical aspects of martial arts training. That's why our team here at Ascension MMA & Fitness is dedicated to using our high-energy classes to introduce students to vital character development skills and lifelong tools like courage, respect, and discipline.
We're proud to help students all across Alpharetta develop:
Leadership and teamwork skills
Perseverance in the face of any challenge
Focus and attention to detail
Unwavering self-confidence
Learn More About Our Kids Martial Arts Classes Here In Alpharetta!
Don't miss out on everything we have to offer here at Ascension MMA Alpharetta. We're setting students all across Alpharetta up for success and we can't wait for your child to be next.
Fill out the short form on your screen to learn more about our Kids Martial Arts classes today!